Guided Living Gazette – Fall 2020 Edition
Providing in home care for seniors by only certified and experienced caregivers.
A Top Priority is Showing Appreciation to Our Team
It makes our entire team happy to see the type of caregiver feedback in the image below. Guided Living works hard to show our caregiving team that their dedication and compassion for our clients is much appreciated. A top priority is to make sure every member of our team knows they are supported so that they may continue to provide the best possible care for those we serve.
On our recent caregiver survey, the average score out of 10 to the question "Would you recommend Guided Living to to a caregiver friend" was 9.4. As a company, we are so proud of that score as we strive to take care of our team members and together remain committed to excellence in home care for our clients!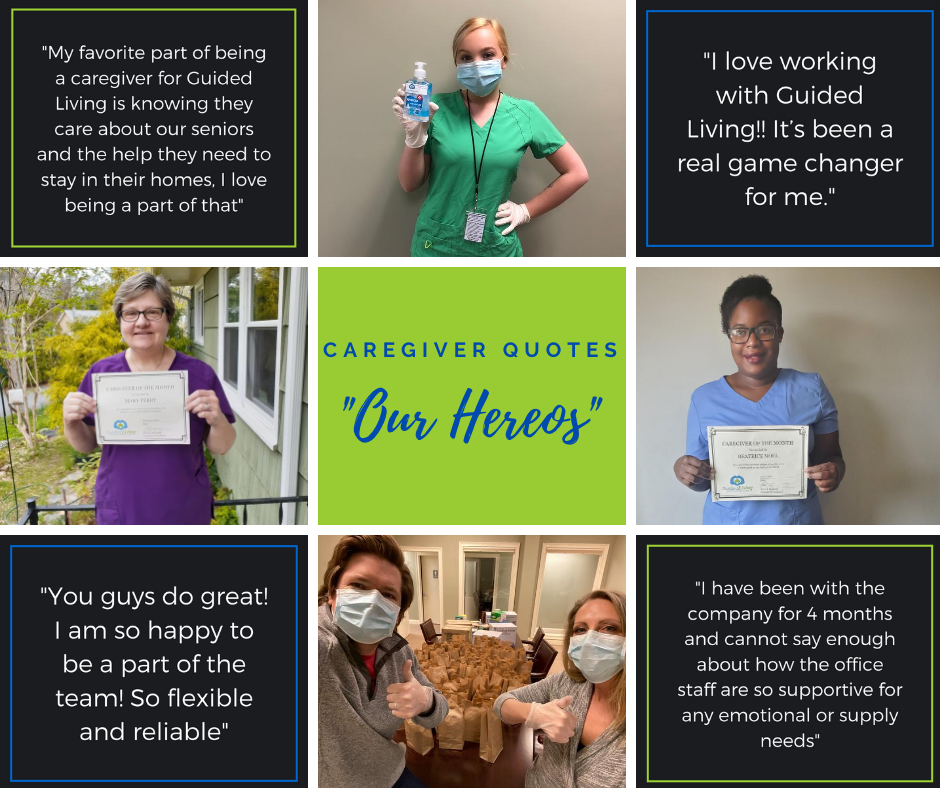 Guided Living Staff Milestone Anniversaries
Guided Living was founded in 2014 to bring the highest level of home care to seniors in our community. I am so grateful for the loyalty and consistency of our team for that is truly what has brought this mission to life. That is why I am so excited to deliver these trophies and care packages to acknowledge those who have been with the company for three, four, five and even all six years! Guided Living will continue to grow in many ways, but its heart and soul will always be the hard working and compassionate individuals who care for our clients. It is an honor to work every day with this amazing team.
Sincerely,
Patrick Flaherty – Founder & President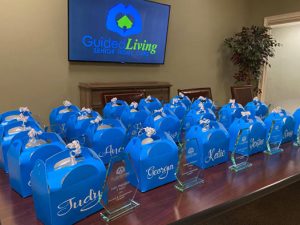 We Are Hiring Experienced CNA & HHA Caregivers!
Work for an agency where you are not a number or considered 'expendable.' We operate where everyone is treated with respect with the same goal of providing excellent care for seniors and their families.
Proud to Serve Our Veterans
Guided Living is extremely proud to work with the Veterans Administration to accept Veterans benefits. Our level of high quality and consistent care was instrumental in obtaining this specialized contract with the VA. Our team considers it an honor to provide care for these exceptional individuals who so selflessly gave of themselves for the betterment of all of us. If you know of any Veteran who might benefit from receiving help at home to maintain their independence and dignity, you can suggest that they discuss this with their Veterans Administration doctor and Guided Living can take it from there! It is a blessing to serve those who have served.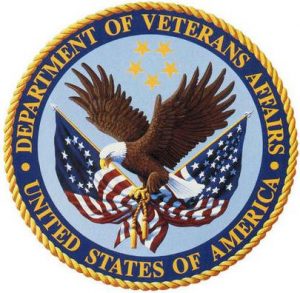 Our Local Team is Available Anytime
Nights, weekends and holidays someone from our local team is available for our clients and staff. We don't turn off the lights at 5pm or on weekends. Our clients receive services around the clock and our office and nursing teams are available to support clients, their families and care staff every minute of every day.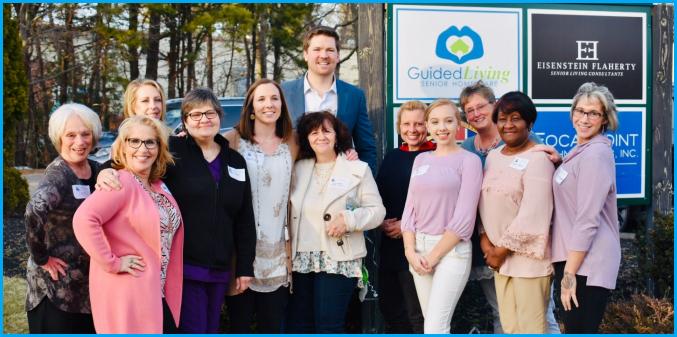 To assist our clients with improving quality of life, encouraging independence within their home and providing first-class care with respect, dignity, compassion and the highest ethical standards.
To fulfill our mission we employ only proven, hard-working, professional, honest, compassionate and ethical home care providers dedicated to outstanding home care services and improving the quality of clients' lives.