Decision Support Through an Eldercare Situation
Serving South Shore, Cape, & South Coast
Offices in Plymouth & Falmouth, MA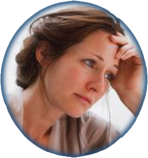 If you have noticed subtle changes, sudden changes, or just feel overwhelmed, the Guided Living Family Roundtable provides clarity and calm in the caregiver storms you face. This guidance helps families hit reset, take a breath and empower to ensure quality care and an optimal life for those they love. Without a plan and a path, it is easy to get caught up in the day to day chaos and costs of caring for an elderly relative.
The focus is on solving problems:
– Refer to quality local providers
– Recommend additional community resources
Call 508-927-1213 or email here (RN@guidedlivingcare.com) any time to learn more.
Family Testimonials – Complex Care Situations
Guided Living has been a life saver for my 91 year old father and our entire family following his brief stay at a nursing home after having a heart attack. We lost our mother the year before and myself and my siblings (some of whom live in other states) were worried about his continued recovery after he returned home. He would still need 24/7 care at home for a short while and we only had four days' notice when the nursing home told us he was going to be released. I called Guided Living on Tuesday morning, met with them on Friday and a caregiver was at his house on Saturday when he came home! From my very first phone call to Guided Living we have experienced only warm and caring personal attention to our every need. All the staff are calm and pleasant whenever we talk and are always there for us no matter the time of day or how big or small our problem. It is like calling on a friend or loved one for help. We had a family meeting after 24/7 care was no longer necessary and decided to stay with Guided Living five days a week with a few hours of help in the morning and in the evening. The two CNA's who help our father every week have become like family to us. We admire and trust them so much. They are very professional but so personal in their caregiving. We have such peace of mind knowing he is not alone all day and he likes knowing he has time to himself every afternoon. Two of us live close to my father and we treasure the time we spend helping him on the weekends. Our father always said as he got older that he never wanted to intrude on his children's lives. As his children we feel very deeply that we want to be there for him in every way possible in this final chapter of his life. Guided Living has allowed all of us to be happy with the very custom care schedule they have set up. We are very grateful and wish the same for every family facing a situation similar to ours.
I am so pleased at how everything has worked out these last few months and now with a trip to the hospital and home again for my aunt and we want to pause for a moment to thank you and your team very much!

My sister and I were just recently saying to one another how fortunate we and my aunt are to have you and your constant care and effort. It is so reassuring!

We know this latest event must have been very scary for all involved – my aunt the most – and it is so great we can all celebrate a return home for her today. Please thank all of the caregivers and nurses!!!!

Thank you Patrick!
Professional, knowledgeable, responsive and caring. Hands down over and above any and all expectations. Available at all times for all questions! I have been so impressed and grateful for the help and guidance through some very difficult times!!
I am writing to thank you for the wonderful service you have provided for my parents. We greatly appreciate that you were able to provide customized care and rearrange schedules to meet my parents changing needs. We met you in a time of need for my family and you have offered support in every regard and allowed us to feel comfortable and confident that my folks needs were being met. You have gone above and beyond and we are deeply grateful.