Decision Support Through an Eldercare Situation
Serving South Shore, Cape, & South Coast
Offices in Plymouth & Falmouth, MA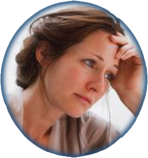 If you have noticed subtle changes, sudden changes, or just feel overwhelmed, the Guided Living Family Roundtable provides clarity and calm in the caregiver storms you face. Working with families, accredited and credentialed RN Geriatric Care Managers provide the answers at a time of uncertainty. This guidance helps families hit reset, take a breath and empower to ensure quality care and an optimal life for those they love. Without a plan and a path, it is easy to get caught up in the day to day chaos and costs of caring for an elderly relative.
The focus is on solving problems:
– Evaluating costs of services and insurances
– Refer to quality local providers
– Recommend additional community resources
Call 508-927-1213 or email here (RN@guidedlivingcare.com) any time to learn more.
Family Testimonials – Complex Care Situations
I am so pleased at how everything has worked out these last few months and now with a trip to the hospital and home again for my aunt and we want to pause for a moment to thank you and your team very much!

My sister and I were just recently saying to one another how fortunate we and my aunt are to have you and your constant care and effort. It is so reassuring!

We know this latest event must have been very scary for all involved – my aunt the most – and it is so great we can all celebrate a return home for her today. Please thank all of the caregivers and nurses!!!!

Thank you Patrick!
Professional, knowledgeable, responsive and caring. Hands down over and above any and all expectations. Available at all times for all questions! I have been so impressed and grateful for the help and guidance through some very difficult times!!
I am writing to thank you for the wonderful service you have provided for my parents. We greatly appreciate that you were able to provide customized care and rearrange schedules to meet my parents changes needs. We met you in a time of need for my family and you have offered support in every regard and allowed us to feel comfortable and confident that my folks needs were being met. You have gone above and beyond and we are deeply grateful.